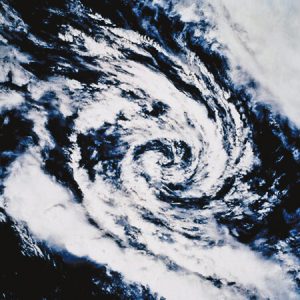 Houston weather doesn't always behave as we'd like, so it's one of those enduring givens that inclement conditions are possible when you are getting ready for an open house or your Houston home showing. To some degree, the more flexible scheduling that goes with individual showings can usually help you dodge really crummy weather—but not always. Every veteran Realtor® can tell you that some buying clients' schedules necessitate showings when the seller would rather not; but when it's tomorrow or never, most sellers shrug and give it the green light.
When that's the case for your own Houston home showing, there are proactive actions you can take to make the best of the less-than ideal-situation. Here are some:
• The most important is creating the most light-and-bright atmosphere possible. It may be gloomy outside (or even threatening!), but do the best you can by turning on every possible light—ceiling lights, lamps everywhere, track lights, and even the light over a cooktop. Open curtains and drapes, and blinds, too (unless that would emphasize a view that's best avoided).
• If you missed this year's gutter and downspout cleanouts, it could become an issue. If time allows and you don't view ladder-climbing as a life-threatening exercise, this can be a showing-saver (that could also prevent serious water damage).
• Don't hesitate to display photos of the property taken on glorious days when the Houston weather reveals it at its best.
• If muddy shoeprints look to be unavoidable, one easy fix is to invest in a pack of disposable or surgical shoe covers. They're readily available online or at any big box store. The alternative is to provide an area by the front door where a sign asks visitors to remove their shoes, but folks who can't go too far without orthotics might be negatively impacted by the inconvenience. Houston showings are like anything else: the more effortless the experience, the greater the likelihood of a positive result.
• If wind or Mother Nature has lowered the temperature, go ahead and crank up the thermostat, light the fireplace or warming stove, and if it's a showing when you will be on hand, monitor it to make sure the comfort level is maintained.
• If ever there were a time for offering hot cider or hot cocoa to damp arrivals, bad weather provides the perfect backdrop. Don't be afraid to provide it!
An important part of my service is arranging open houses and showings for times chosen to achieve the most positive result—not always simple, given so many peoples' jam-packed schedules—but you can call Call Rinnovare Realty, LLC at (832) 445-4957 or visit us at www.rinnovarerealty.com anytime .