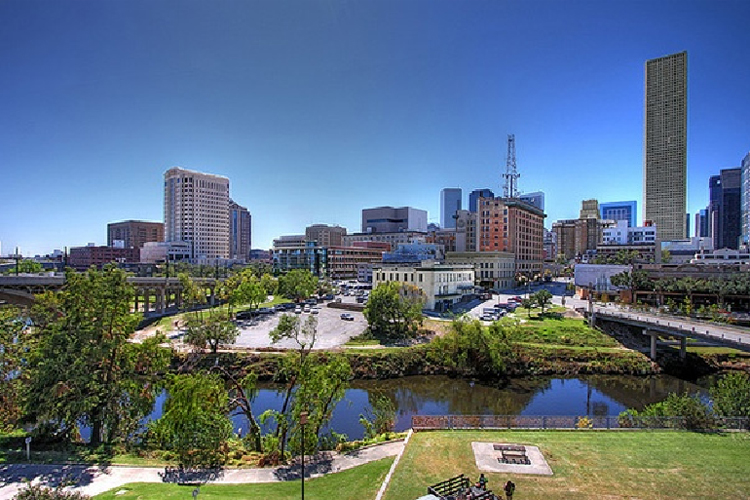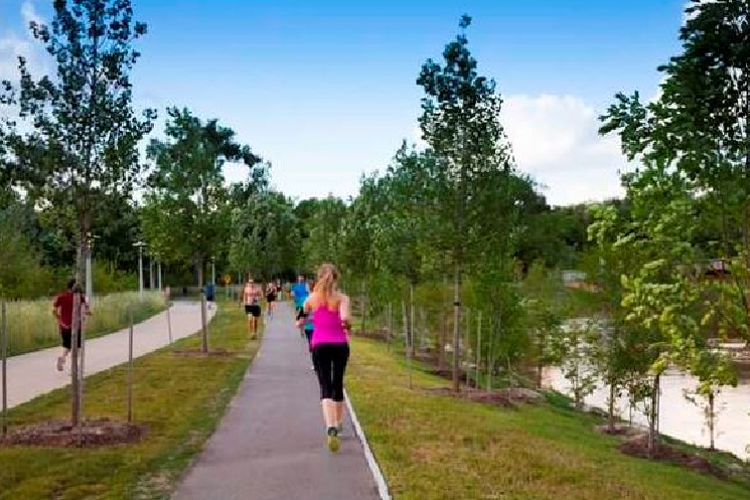 Buffalo Bayou  District
Buffalo Bayou, the 52-mile slow-moving waterway that was the site of Houston's founding in 1836, has become a destination for outdoor recreation near downtown Houston. It remains in its natural state and contains an incredibly diverse urban ecosystem supporting dozens of native species of flora and fauna. The transformation of the 160-acre, 2.3-mile stretch of Buffalo Bayou from Shepherd Drive to Sabine Street completed in 2015. The $58 million project was a public-private partnership led by Buffalo Bayou Partnership, the City of Houston.
Many parks line the banks of Buffalo Bayou: Allen's Landing, Buffalo Bayou ArtPark, Buffalo Bayou Park, Guadalupe Park, Hidalgo Park, Memorial Park, Sam Houston Park, Sesquicentennial Park, Spotts Park, & Tony Marron Park. The Buffalo Bayou Partnership is a non-profit organization that oversees Buffalo Bayou improvements from Shepherd Drive east to the Turning Basin.
The Partnership coordinates the integration of major amenities and restoration projects into the Bayou greenbelt and seeks ways to increase community involvement through pedestrian, boating, and biking amenities; educational, volunteer, and recreational activities and tours; permanent and temporary art installations; and other natural and built attractions."
Sorry we are experiencing system issues. Please try again.