Performance Not Promises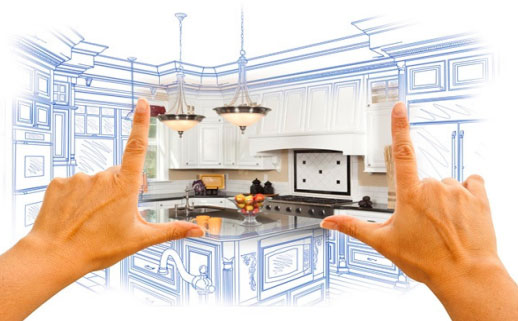 Your home is more than brick and glass. It's where memories are made, children are raised, friends gather and holidays are celebrated. Whether you are building a new home or considering a renovation or addition, choosing the right construction partner will be the difference between a successful outcome and an experience full of headaches, hidden costs and unforeseen delays.
Whether you have plans or need assistance, Rinnovare Construction & Remodeling can help build your dream. We can handle every aspect of your entire building project – from design through construction. This design-build approach offers advantages such as: Better overall experience, Improved Quality, Clear communication and fewer hassles, Accurate budgets and lower costs with projects that stay on track and on schedule.
You can count on Rinnovare Construction & Remodeling for high quality results with emphasis on attention to detail, jobsite cleanliness, strict adherence to budgets and timelines, and close collaboration so your project turns out exactly how you want it to be.
Just like our commercial projects, we take residential construction seriously. Our team members bring their experience & expertise to the table.
Contact Rinnovare Construction & Remodeling today for all residential services including but not limited to:
New Home Construction
Additions
Exterior Renovations
Historical Renovations
Kitchen & bath remodeling
Roofing
Solar Panel Kits
Back-up Generators
Custom Decks
Contact Rinnovare Construction & Remodeling Construction today to get your estimate on your New Home or Renovation needs. (832)-445-4957
Simply put, we keep our promises.
View Our Projects