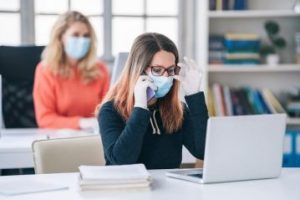 For many younger local residents, any sense of urgency about buying their first Houston home has probably been shelved for a while now. The pandemic necessitated putting many a long-range plan on hold—and even after the initial disruptions had faded, it was often replaced with a natural impulse to wait to see what the 'new normal' would look like once the health threat subsided. As for buying a first Houston home, the headlines about ballooning real estate prices were anything but encouraging. Then came other distractions—like the threat of rising taxes and inflation. It all worked to foster a sense of uncertainty.
Even in more placid times, more often than not, the first impediment to a major initiative like buying a first Houston home is fear of the unfamiliar. This can include a mix of issues, starting with what qualifications are required, how to begin the process, what steps come next, what obstacles can be expected to arise, etc. The array of online 'how-to' articles are helpful, but the most authoritative necessarily include a good number of qualifications: "in some states," "depending on local ordinances," and the like. They aren't confidence-builders.
By itself, fear of the unknown is not a bad thing—it prevents many a misstep. It can be vanquished in the most straightforward way: by turning 'unknowns' into 'knowns.' For would-be first-time Houston homeowners, several of the most common are easily vanquished:
• UNKNOWN 1: How much money do first-timers save to buy a house? According to Attom Data Solutions, the latest average first-time buyer's down payment was 9.1% of the loan amount.
• UNKNOWN 2: How good must my credit be? The Federal Housing Administration requires a 580 credit score or higher.
• UNKNOWN 3: How do negotiations with an owner work? (See answer to UNKNOWN 4).
• UNKNOWN 4: Everything else? As early as possible, call me.
There are a goodly number of factors that go into identifying and securing any Houston house, many of which will be most successfully handled by joining forces with an experienced Houston Realtor® (that's us at Rinnovare Realty, LLC). We will answer every question as it arises, or even before—and make sure that all the fine points are handled properly.
There is one more common 'unknown'—and this one has a simple, very satisfactory answer:
• UNKNOWN 5: How much does a buyer's agent cost the buyer? Nothing at all (the seller pays all commission)! Call Rinnovare Realty, LLC at (832) 445-4957 or visit us at: www.rinnovarerealty.com .