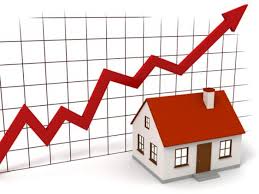 Much of the media spent last week exploring the topic of Artificial Intelligence—with mixed opinions about whether it will turn out to be a boon or a curse to Mankind. Much of the discussion focused on AI-generated writing, which some students were already trying to pass off as the product of their own research.
One example was a robotic essay answering the question, "What are the chances that residential real estate will collapse?" The speedily-generated answer was an almost human-sounding regurgitation of what most experts thought: not likely. Local homeowners who were actually concerned about the future of Houston home values wouldn't have been enlightened, since more convincing points had already been made by real financial analysts. Several of their more persuasive arguments weren't noted in the AI essay. Here are a few:
• The rapid rise in untapped home equity over the past couple of years means that even if Houston home values declined more sharply than expected, very few mortgage holders would be underwater.
• More than 90% of current mortgages carry fixed rates, so interest rate hikes don't affect them. It's an altogether different environment than that which led to the last meltdown.
• Because of the value homeowners place on their existing mortgage rates, fewer than usual will be tempted to move—they're simply opting to stay put. The resulting tight inventories are another reason why Houston home values are less apt to drop off significantly.
Those aren't the only points the AI robo-writer neglected to highlight, but they are the ones that effectively undermine the pessimistic arguments that might otherwise shake human nerves. They could be why even alarming news (like the threat of a recession or another Fed Funds rate hike) doesn't seem to be having much effect. There are opportunities to be had for both buyers and sellers as we approach the traditionally active spring busy season for Houston real estate. Call Rinnovare Realty, LLC at (832) 445-4957 or visit us at www.rinnovarerealty.com to discuss what's out there now!